Unit
Member since: 03.30.96
Topics: 34
Replies: 934
Website:
http://www.50mmlosangeles.com/artist.php?artistId=2

view gallery contributions

view blackbook contributions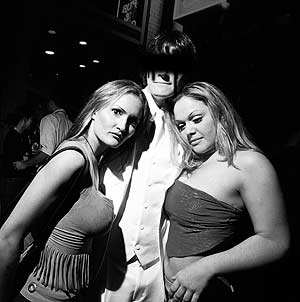 Unit lives under a bridge near the garment district just within stumbling distance of the American Apparel building. He spends long days there hoping for the occasional under aged model sighting. At night he sports a white tuxedo for "the white tuxedo appreciatin hoes" along Olympic near the Hoffbrau... After a couple cocktails he enjoys a long thoughtful stroll back to the bridge where he is known to the other vagrants as "The Mooch."